We celebrated our Grand Opening on August 10, 2013! I'm Nicole, the founder and owner of Busy Bakers. I have loved baking ever since I was a little girl. I remember the first cake I made by myself was for Easter when I was about 7 years old. After seeing the way it made people happy, I knew that I wanted to keep baking. Little did I know, many years later I would be opening my own supply shop where I would be able to share my love of baking with others! I think the most rewarding part of baking is to see the smiles it brings to people. I especially love when I make a child's birthday cake and they love it so much that they don't want to cut it.
My little business has grown into this beautiful family business that we love so much. It would not be possible without all of our amazing customers! Although we started in the San Francisco Bay Area, we now call Jacksonville, FL our home. We are excited to be manufacturing many of our own products that have quickly become favorites among bakers!
If you want to follow along more with my every day life and favorite baking tips then follow our IG @busybakerssupplies!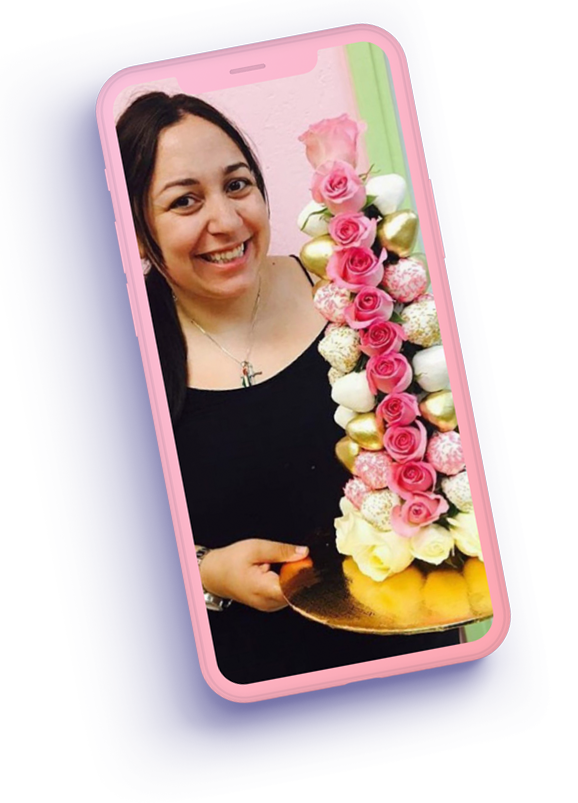 Meet Your Instructor, Nicole
The most important part of baking and decorating is that it makes you smile. I have worked very hard to put together a store where any baker, cake decorator, or candy maker would love to shop. I strive to carry quality baking ingredients and other products at reasonable prices. The store also offers a variety of books to help you succeed. We strive to be a great store where hobby bakers and professionals alike can come and find their favorite baking supplies.
After 6 amazing years in my beloved home in the SF Bay Area, we have closed that shop to relocate our family and store to Jacksonville, Florida. At this time we are online only but are looking for the perfect location for our new brick and mortar store!